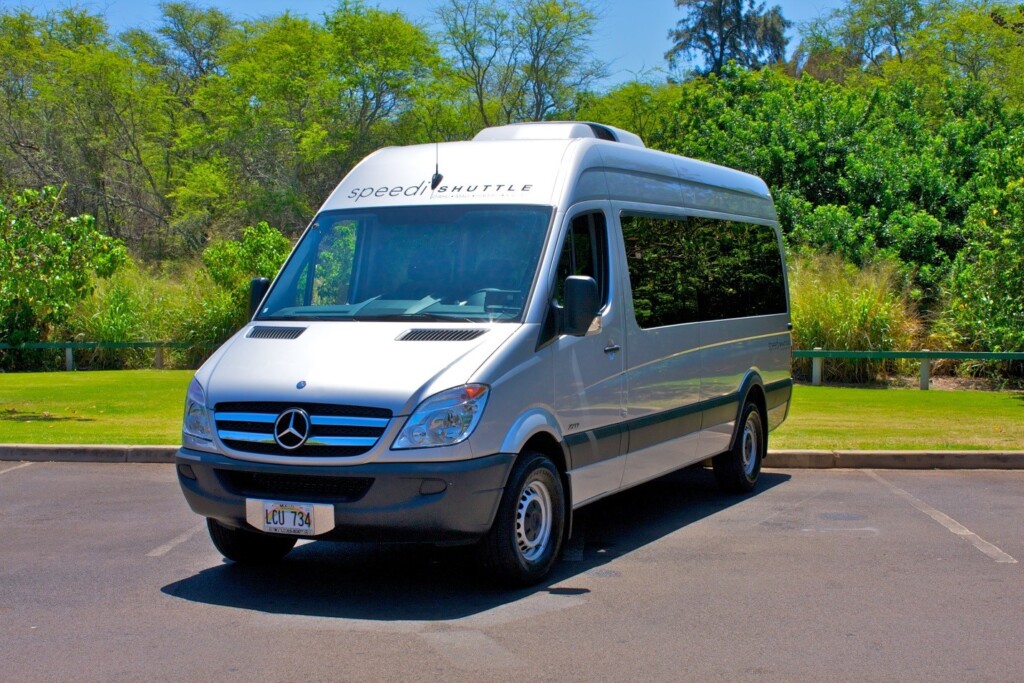 Once you have arrived on Kauai, there are several options for ground transportation.
There are several shuttle options that provide transportation from the Lihue (LIH) airport.
HOW TO RESERVE
Steps to Reserve a Shuttle
Schedule your shuttle BEFORE you arrive to guarantee space and to save time.

Pick a Date
Choose your date of arrival and departure.

Reserve A Shuttle
Book your shuttle for the number in your party.

Confirmation
Receive confirmation of booking.

Catch Your Ride!
Meet shuttle at designated location.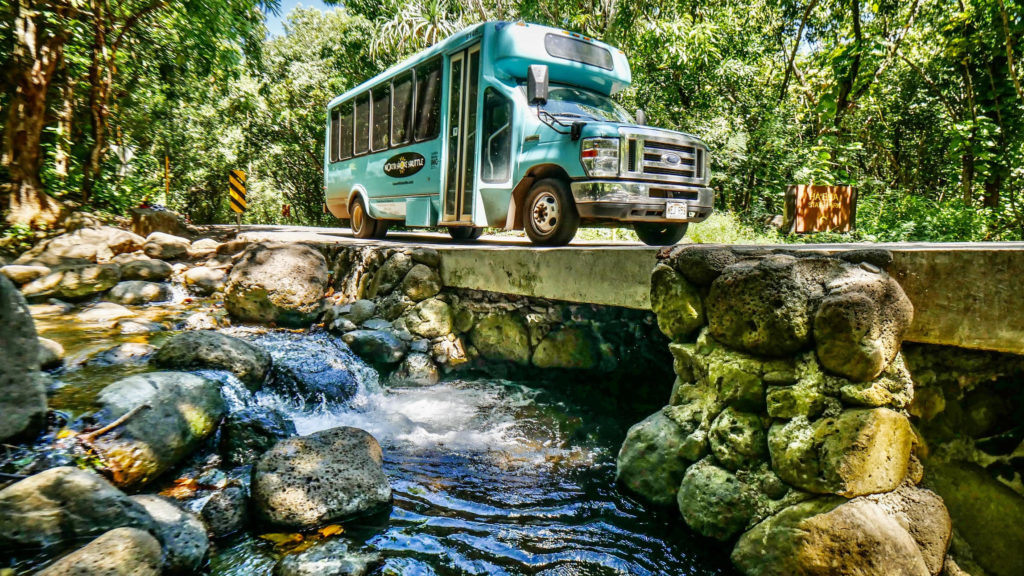 Aloha Spirit Kauai Shuttle
This shuttle will take passengers around the Koloa/Poipu area from 5 pm – 10 pm or you can book a private charter.
Kauai North Shore Shuttle
The North Shore Shuttle provides transportation to Hā'ena State Park, which includes Kē'ē Beach and the Kalalau Trail. For reservations and more information visit gohaena.com
Some hotels also provide area shuttle options for their guests. Please check with your accommodations for details.
To assist you in your plans when traveling to Kauai and around the island, the map can be used to view airport shuttle routes, local area shuttle routes, bus routes, as well as Kauai walking guides.
Users can zoom into the map using a mouse wheel, their fingers (when accessing the map on a smartphone), or the embedded zoom controls 
, and see more details, including individual routes, route stops, and walking guide paths.
The Kauai Bus is a low cost way to get around Kauai. You can view the Kauai Bus website for more information on the route and schedule. Please note that the bus cannot accommodate large luggage or oversized bags. Please check the Kauai Bus route map and schedules for stop locations.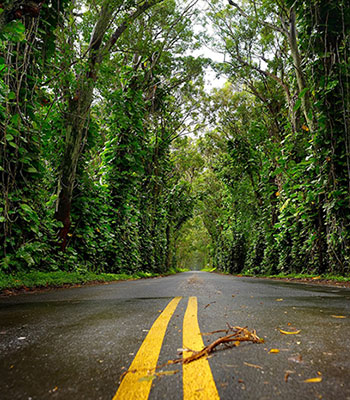 Taxi Services and Private Transportation
Browse Kauai-based taxi companies that have been approved by HDOT Airports for pickup. Please note, some of our taxi drivers only accept cash and no credit cards. We recommend you clarify before you confirm a ride.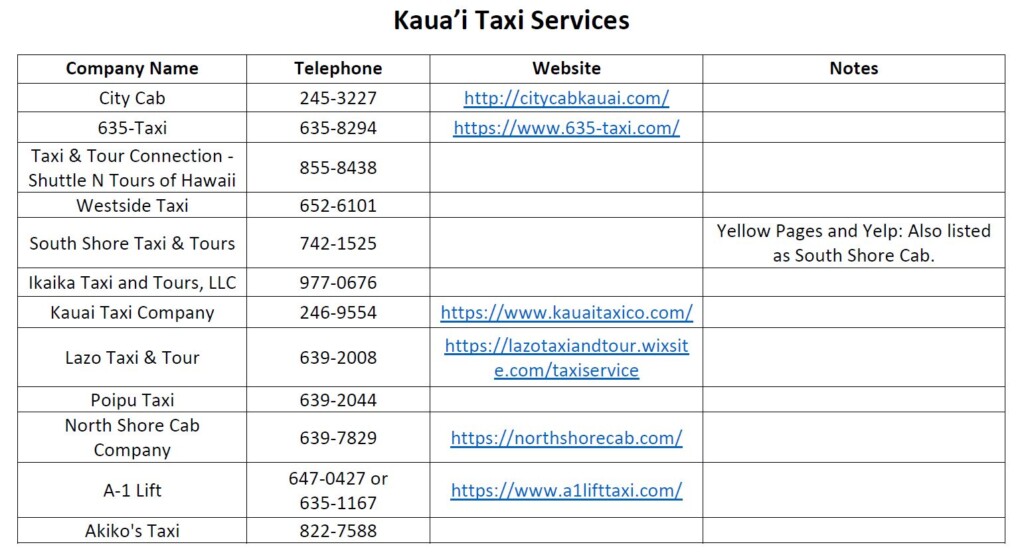 There are several car rental companies on Kauai with car rentals available at the Lihue airport. Private car rental options are also available through Turo. 
Additionally, Outdoorsy has a presence on Kauai and you may be able to find a vehicle. Keep in mind that individuals are not allowed to sleep in trailers, RVs, or camper vans at County parks. Individuals must get a camping permit, pitch a tent, and sleep in the tent. You can obtain a camping permit here.