Hanalei Hill:
Kauai made national news back in March when a major landslide came down on the Hanalei Hill, immediately closing both lanes of the highway and effectively blocking Hanalei, Wainiha and Haena from the rest of the island. The Hawaii Department of Transportation is actively working to stabilize the hill and clear the road. We have come a long way from the boat taxi organized by community members, and now residents and visitors can drive on a limited schedule in and out of the North Shore through one open lane on the highway. The highway access schedule may change as road conditions change. As always on Kauai, plan your journey ahead of time and be prepared to be flexible.
To access the North Shore, click here for HDOT's daily schedule.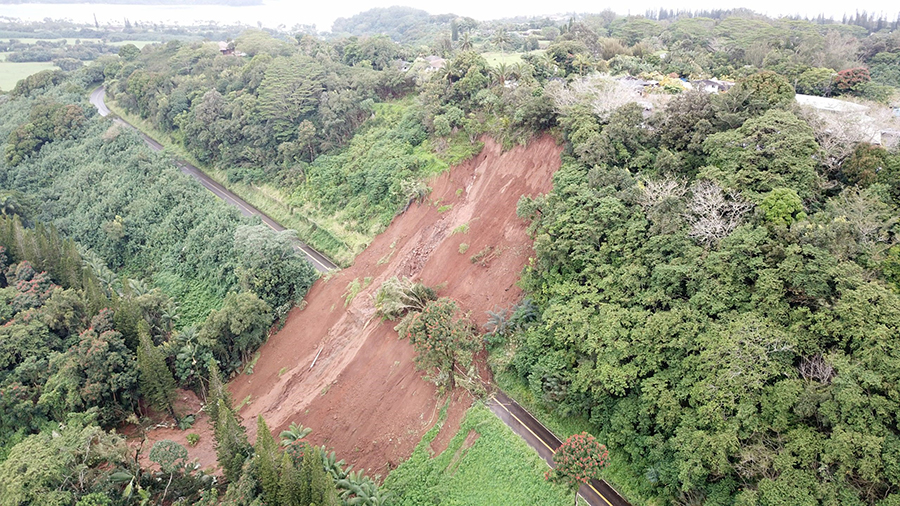 March 2021 Landslide that Blocked Access to the North Shore.
Haena State Park:
Great, you've made it into Hanalei! To get to Haena State Park, which includes Kee Beach and the Kalalau Trail, you will need to purchase passes well in advance.
The pass options include 1. A shuttle ticket to ride the North Shore Shuttle, 2. A parking and entry pass, or 3. An entry pass.
The alternative to driving and walking in is to ride the North Shore Shuttle. The shuttle will pick you up at Waipa in Hanalei and the ticket pays for your ride and covers your park entry. (Princeville service is not yet available, but planned once the Hanalei Hill Access restrictions are lifted.) If you intend to camp in Haena overnight, you must secure a camping permit. Do keep in mind that there is no overnight parking at Waipa.
Starting April 19th, 2021, all non-Hawaii resident visitors to Haena State Park will be required to purchase both entrance and parking reservations. For example, if there are two passengers in one vehicle, you will need to purchase two entry reservations and one parking reservation. Parking reservations are only good for the time slots indicated during purchase. If you want to park for longer than one time slot, you need to purchase additional reservations. For example, if you want to be at the park from opening until closing (sunset), you'll need to purchase all three time slots.
Those who wish to camp along the Napali Coast must secure a Napali Coast Camping Permit.
For more information on the passes, go to https://www.gohaena.com/. Remember, be sure to plan out your trip with HDOT's access schedule in mind.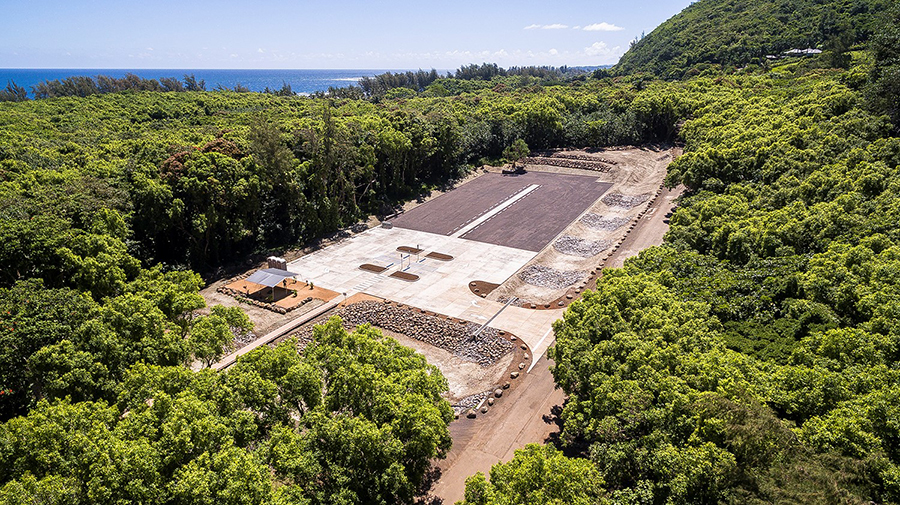 Photo credit: Hawaii Department of Land and Natural Resources